Professional Website Package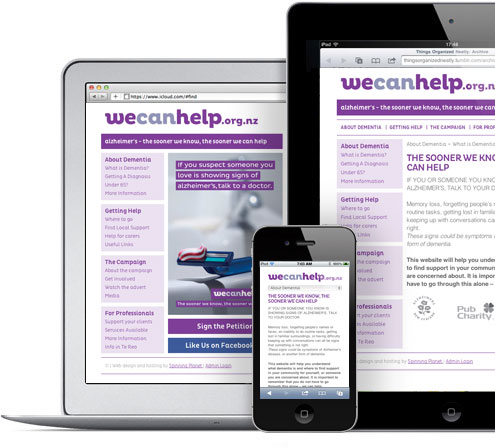 No matter what type of business you have our online business expertise and custom designed websites will help enrich your brand and boost sales.
Why choose us?
Ongoing website support. If you need help we're a free phone call or email away and we'll contact you every three months and offer a free website review meeting to make sure your website is achieving its goals.
Business strategy focused website design. We're experts in our fields of web design, strategy and Internet marketing to help you succeed online.
You can update your own website. Our websites are built on a content management system that's really easy to use and we'll provide you with training, resources and ongoing support.
We speak your language. We will always provide you with the right advice for your online marketing needs and we work to not only give you a great website but also educate you as to the "whys" and "hows" of internet marketing so your website will always perform at its best.
100% money back guarantee. We're so confident of our service and expertise that after your website has been live for one month, if for any reason you decide you don't want it any more, we'll give you your money back.
What clients have to say
It feels really good helping our clients succeed online and as a result they refer more clients to us. Here's what they have to say:
"We have worked with Spinning Planet for a few years now and they are a tremendous company to have on our side. They are quick to respond to our needs and always deliver on time and on budget. Working with them have definitely improved our thinking around using our websites effectively."

Jacques Malan
Marketing and Strategy Coordinator
Transfield Worley Ltd, New Plymouth
www.demandresponse.co.nz
www.leadingpractice.co.nz
"We have recently had our new FAMCO Lighting NZ website created by the team at Spinning Planet. We found them to be very professional and fast to respond to any queries we had. Spinning Planet continues to support us with website review meetings; analysing our statistics and giving advice on how we could improve and develop our website further. We are very pleased with the service provided and most importantly with the website which has already generated new business."

Simon Jalfon
Famco Lighting Ltd
www.famco.co.nz
153-157 Cuba Street, Palmerston North
ph. 06 353 8124
e. info@famco.co.nz
w. www.famco.co.nz
FAQs
Q: Do we need to meet face to face?
A: Thats up to you. Our main office is in Palmerston North but we have clients throughout New Zealand including Wellington, Masterton, Palmerston North, Wanganui, New Plymouth and Auckland. We are just as happy to meet in person as we are over the phone.
Q: How long will it take?
A: This depends on the size and complexity of your project. Generally we can have a website ready within 30 days of the scheduled start date once all content has been supplied.
Q: What content do I need to supply?
A: Once you approve the quote we will send you a content request outlining all the content required. Generally this will include text for your website pages (we can help with this), images and your logo/branding.
Q: When do I need to supply the content?
A: We will arrange a due date with you. This would usually be a maximum of 2 months from the date the content request was sent.
Q: Will you host the website?
A: Yes, your website will be hosted on our servers which are located here in New Zealand. This ensures security and helps with SEO within New Zealand.
Below is an example of our typical website and Internet marketing development process: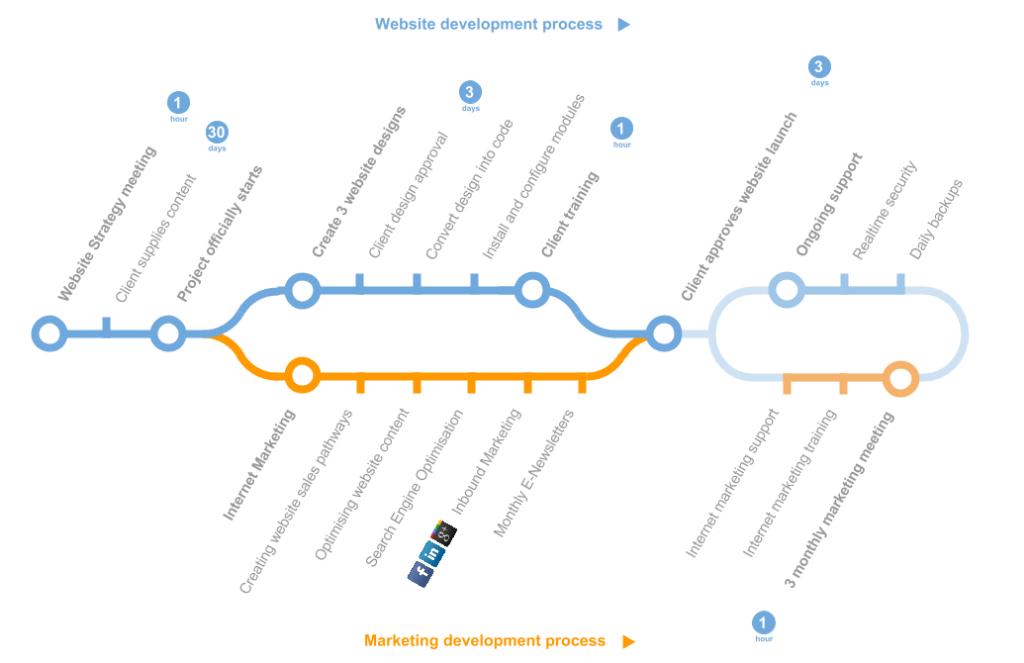 Prices starting from $4829 + GST
*Additional monthly charges for hosting, domain name and additional website features may apply.
**We recommend professional photography be use for websites which is not included.
Professional Website

Website strategy meeting
Free
Content collation
$560
Creation of 3 website design concepts to choose from
$1470
Building website and converting design into code
$1260
Adding website content (up to 10 pages)
$560
Search engine optimisation (SEO)
$559
Website training and liaising
$420
Ongoing support
Free

Total

$4829

Additional Content Pages

Up to 15 pages
$350
Up to 20 pages
$700

Ongoing Monthly Costs

Domain Name
$3.45 p/m
Hosting
$37.45 p/m

Additional Website Features

All Spinning Planet websites are built using the e107 open source content management system (CMS). This allows you to easily update your own website but it also allows us to "plug in" our custom built modules that add powerful E-Commerce and Internet Marketing features to your website.